Classes
Dear Friends, as many of you know, I have been in concert with Siria Family offering  Transformational Channeling classes for the past 15 years. "The Anatomy of Authentic Channeling". Read More
Private Session, just you and Spirit
Channeling Sessions with Siria Family are private consultations which are intimate, loving and and prove to be energetically shifting. Read More here https://sherylnoday.com/private-sessions
Mediumship Sessions with Family Members on the Other Side
Its a beautiful experience to know there is no end to life, but instead a new life that meets us, waits for us as we return to Spirit. Read More here https://sherylnoday.com/mediumship/
Healing
Each energy treatment is specifically designed and created for your own personal needs. In a safe and loving environment, I work with channeling and toning, a vibrational healing as well as hands on to facilitate and integrate the energies at hand.  Head More here https://sherylnoday.com/healing/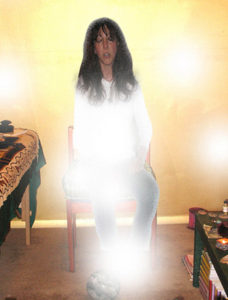 Inner Child
The younger self, the self you were as a child, the inner child are all names, labels for the iconic healing that can unfold. Read More here https://sherylnoday.com/inner-child/
Talking with Animals, Animal Communication
Our Animal Friends love to talk with us, they want us to understand. What I have found is that "they do not talk as much as us either".
They get right to the point, no clutter, or confusion. Simple. Read More here https://sherylnoday.com/talking-with-animals/
Open Forum Channeling Now on Zoom and Public, meaning a local venue in person~ 

read more here 

https://sherylnoday.com/public-channeling/
Sessions Available by Phone, Zoom, Face time.
Soul & Spirit Portraits
Angels, Higher Self, Inner Child Self, Spirit Guides, Soul and Star Selves
Future Selves are all part of our journey here on planet Earth. Please go here to read more https://sherylnoday.com/soul-spirit-portraits/
All Paintings featured on this site are  for sale.
Please email me at [email protected] to make a purchase.
Questions? Just ask